I'll keep it short today, as I want to share just one chart worth watching as we move along in this first quarter of 2019.
We often hear that momentum stocks leading to the upside is something needed for the market to stage a sustainable rally, which is of course the question on a lot of investor's minds at the moment.
One way to take a look at this trend, to see if it's true, is via an inverted daily line chart of the U.S. Momentum Factor ETF (BATS: MTUM) relative to the S&P 500. My All-Star Charts colleague Tom Bruni broke this one down this week.
You can see below its showing prices below a now downward sloping 200-day moving average and momentum in a bearish range.
Since February a rounding top had formed and finally broken to the downside in November. Prices have retraced part of that decline and are clinging to support, but look vulnerable: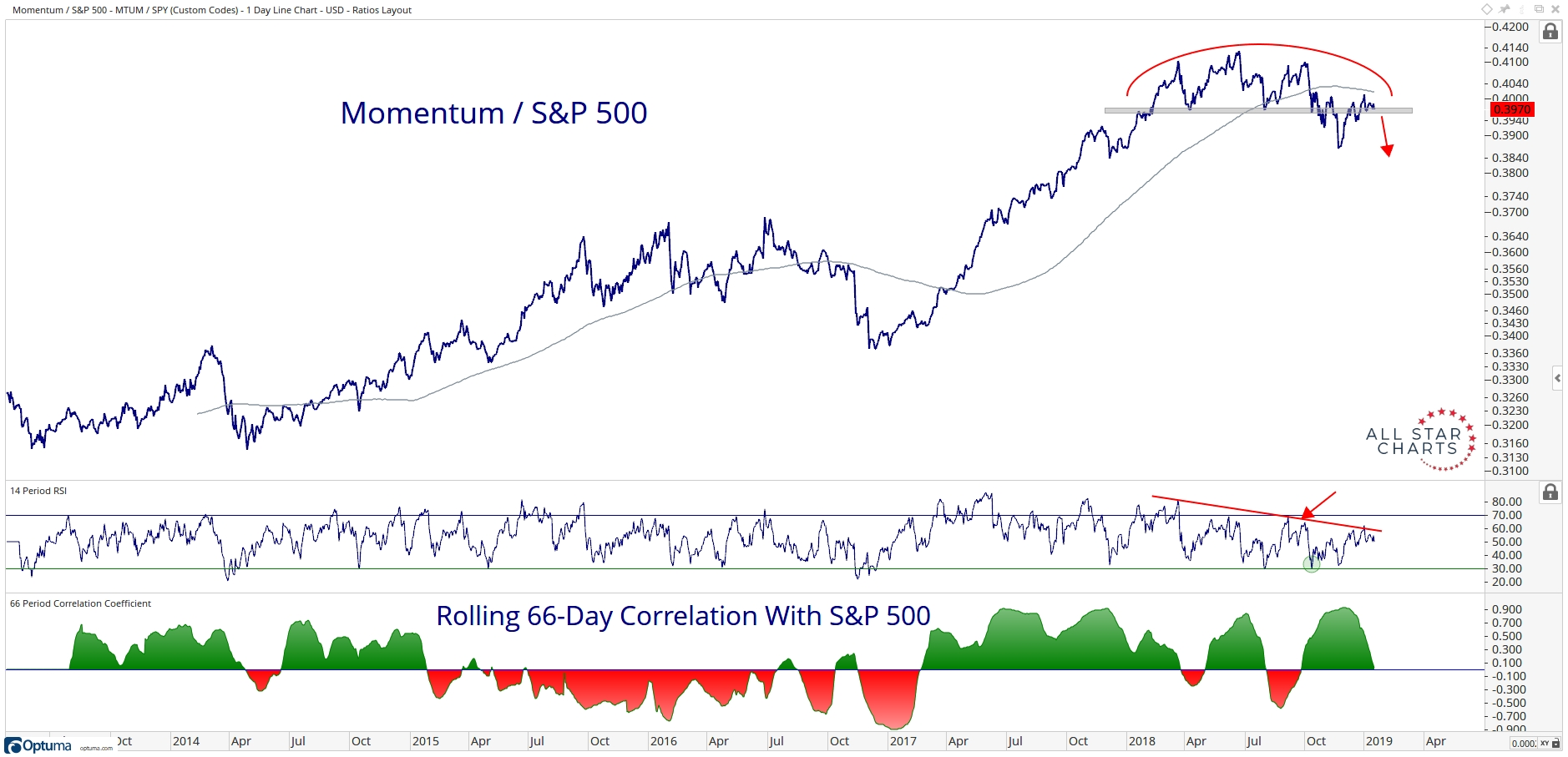 So the question remains, is this a consolidation within an uptrend line we saw in 2015 and 2016, or is it a reversal?
My inclination is that it's a reversal, however, I want to see some acceleration to the downside to clear this choppy range and make it clear that sellers are in control.
The more important question this chart prompts is "Can the stock market continue higher without 'momentum stocks' leading to the upside?"
Well, when Tom looked at the rolling 66-day correlation of this ratio with the S&P 500, he found no clear relationship. Sometimes they trade together, other times they do not.
While this analysis is far from foolproof due to the lack of a long-term data set and the fact that there are many ways to define the momentum factor, I think it's a good reminder that we need to constantly question our own assumptions and those of others.
Just because something sounds logical does not mean there's actual data to support it.
The Momentum ETF is potentially transitioning from an uptrend to a downtrend relative to the S&P 500.
Whether you're trading the pair or just using it to inform your market view, this is definitely one chart/theme worth following in the short term.
A Few Friday Shares
Let's head into the long weekend with some fun, and perspective.
I couldn't agree more with Eddy Elfenbein: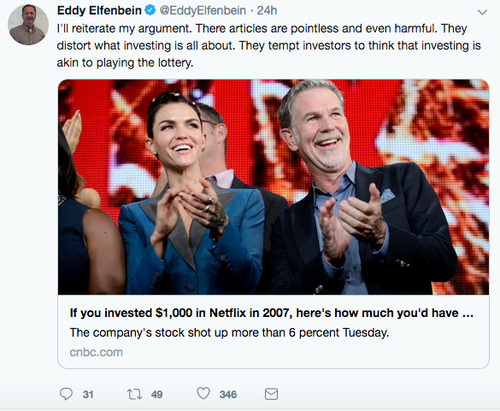 And with Ben Carlson:

And, finally, what world are we living in? First the Netflix Bird Box challenge goes viral. Now this: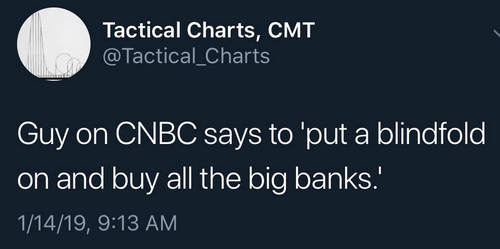 To wise investing,
J.C. Parets