This week I welcomed a special guest to my Technical Analysis Radio podcast, Eddy Elfenbein of Crossing Wall Street. You can listen to our full conversation right here.
Eddy is also the portfolio manager for the AdvisorShares Focused Equity (NYSEArca: CWS) exchange-traded fund, widely known as the Crossing Wall Street ETF.
This is a show about technical analysis, but I think it's important to also include some of the masters of fundamental analysis to tell us how they find charts and technicals helpful in their process.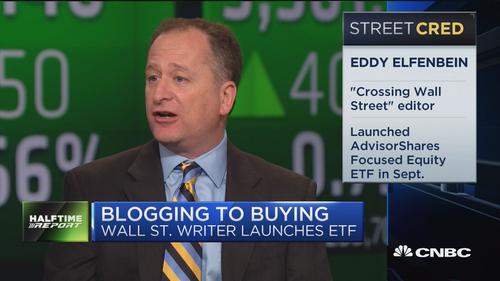 Eddy is one of the original financial bloggers, and I have a ton of respect for him and his work. He's a pioneer in both social media and portfolio management.
I love how he explains his appreciation for intermarket analysis and relative strength as useful tools throughout his process. As many of you know, these two are near and dear to my heart, so it's cool to see the fundamental community embracing them in similar ways.
Enjoy the weekend, and we'll be back with more charts on Monday…
To wise investing,
J.C. Parets
Editor, Big Market Trends