The market has been a one-way street since late December, but things are potentially changing.
At the index level things are a hot mess, but under the surface we're starting to see traffic moving in both directions.
That's perfectly normal — stocks go up and down — but these are some developments worth paying attention to.
Let's take a look at what we're seeing, starting with the major indexes.
A lot of the indexes look like the Wilshire 5000 right now.
Prices have rallied more than 20% in two short months, momentum finally got overbought but is diverging, and prices are sitting right near a flat 200-day moving average.
If there's anything we know about flat 200-day moving averages, it's that they cause headaches. There is a lack of trend here, so why try to force it?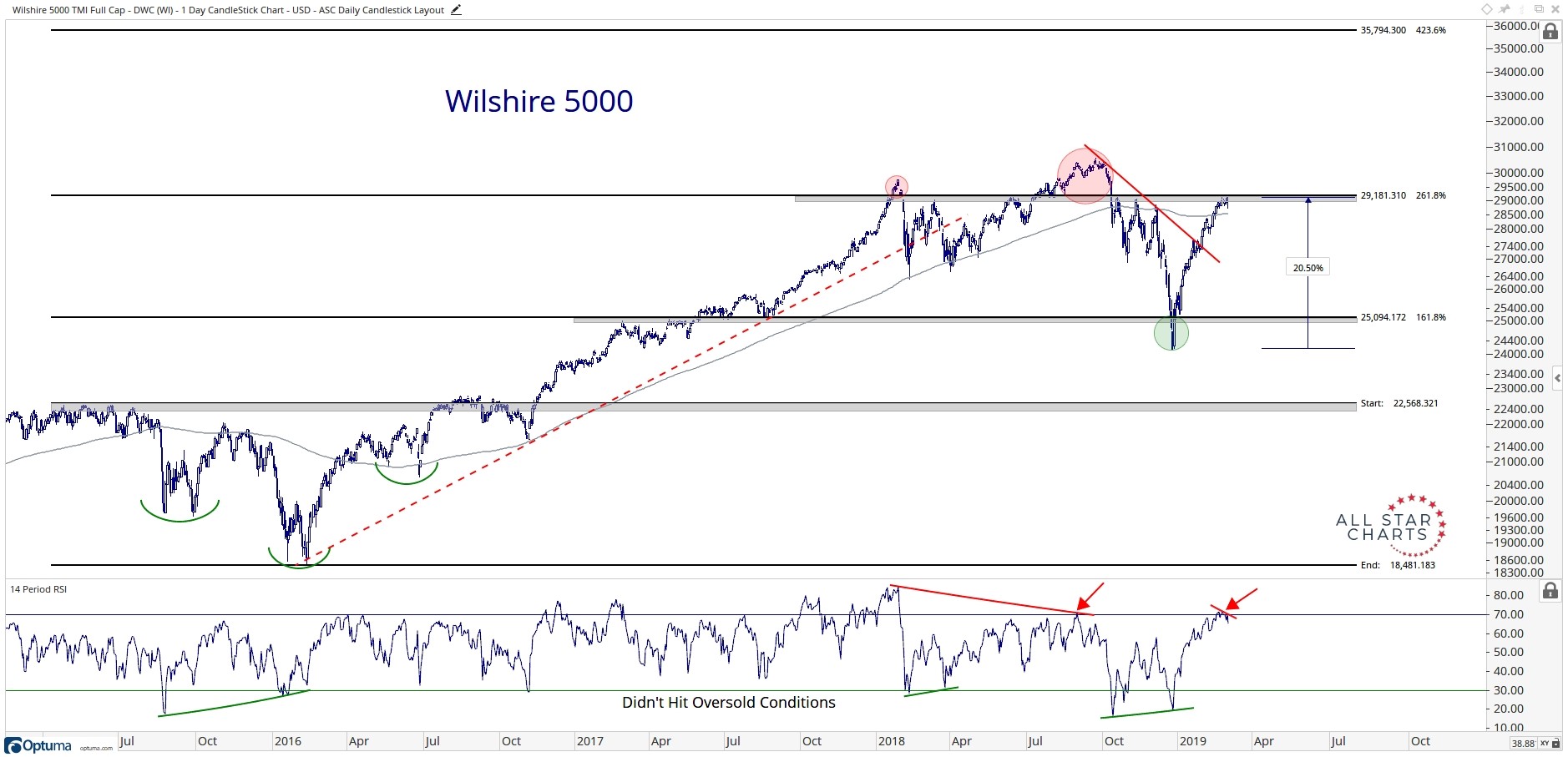 Even the strongest stocks need to rest every once in a while.
Veeva Systems (NYSE: VEEV) is a great example. It has rallied more than 50% off support and broke out to new all-time highs.
Look at the massive bearish momentum divergence though. This likely needs to be worked through before the stock can head higher.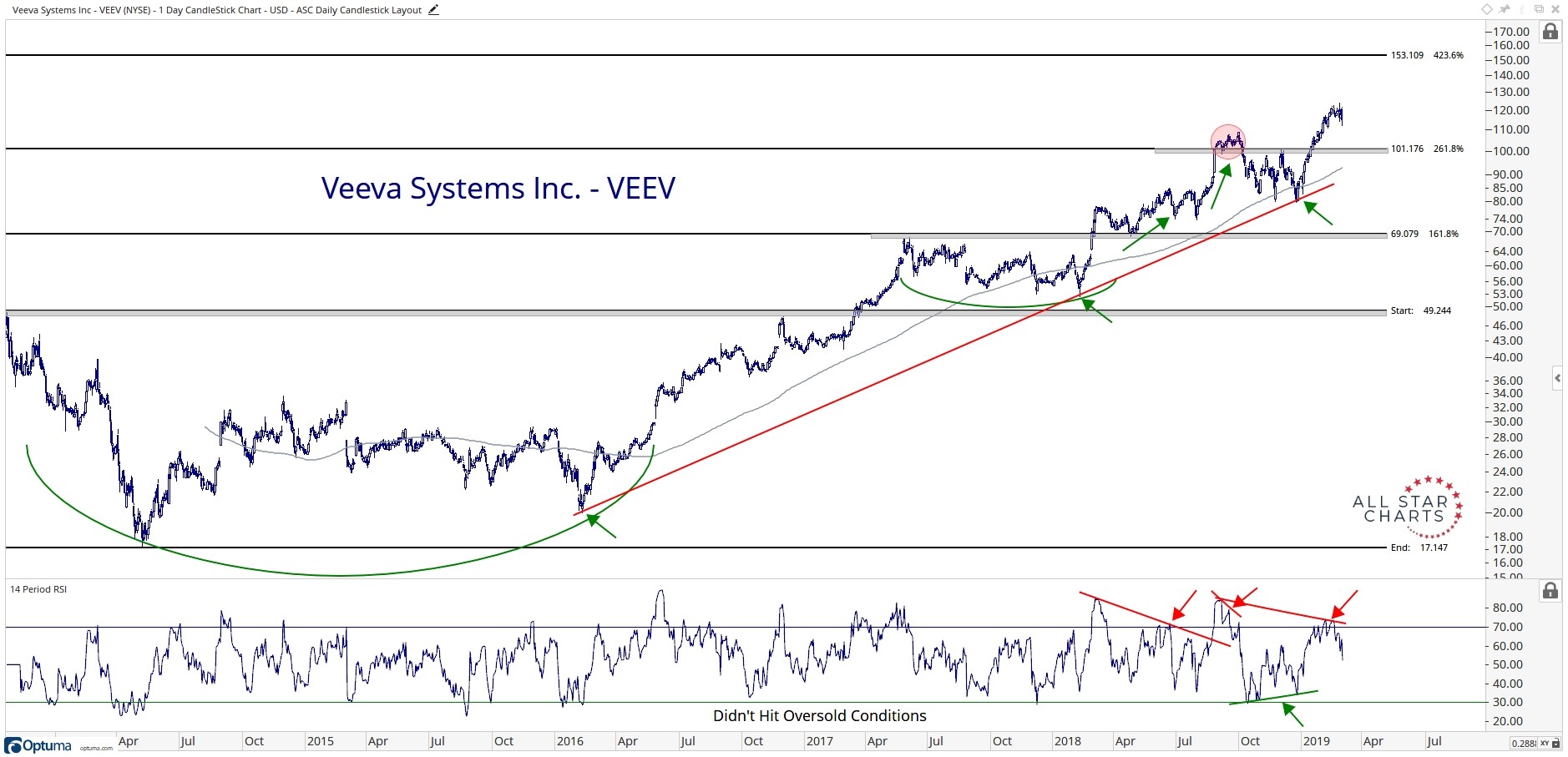 Ulta Beauty (Nasdaq: ULTA) has rallied 42% off its lows and is right back near all-time highs.
With momentum diverging, a breakout attempt without any consolidation has failed breakout written all over it.
We'd much rather it digest the recent move and then attempt to move higher.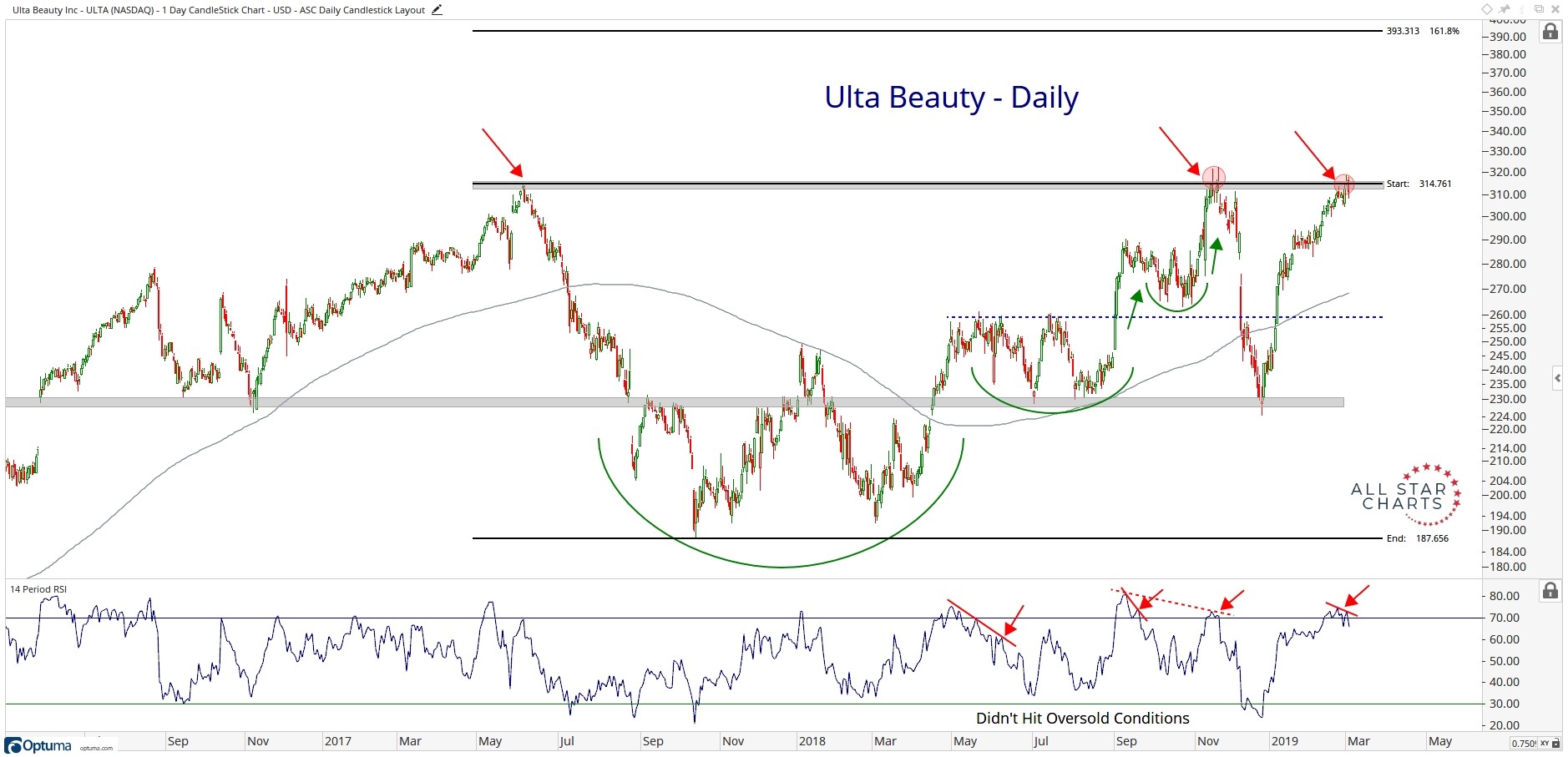 We also saw massive breadth thrusts in many of the indicators we track, like the percent of S&P 500 stocks above their 200-day moving average.
It's moved from sub-15% to just over 60% in a short period of time. A pause would or a little pullback would be completely normal.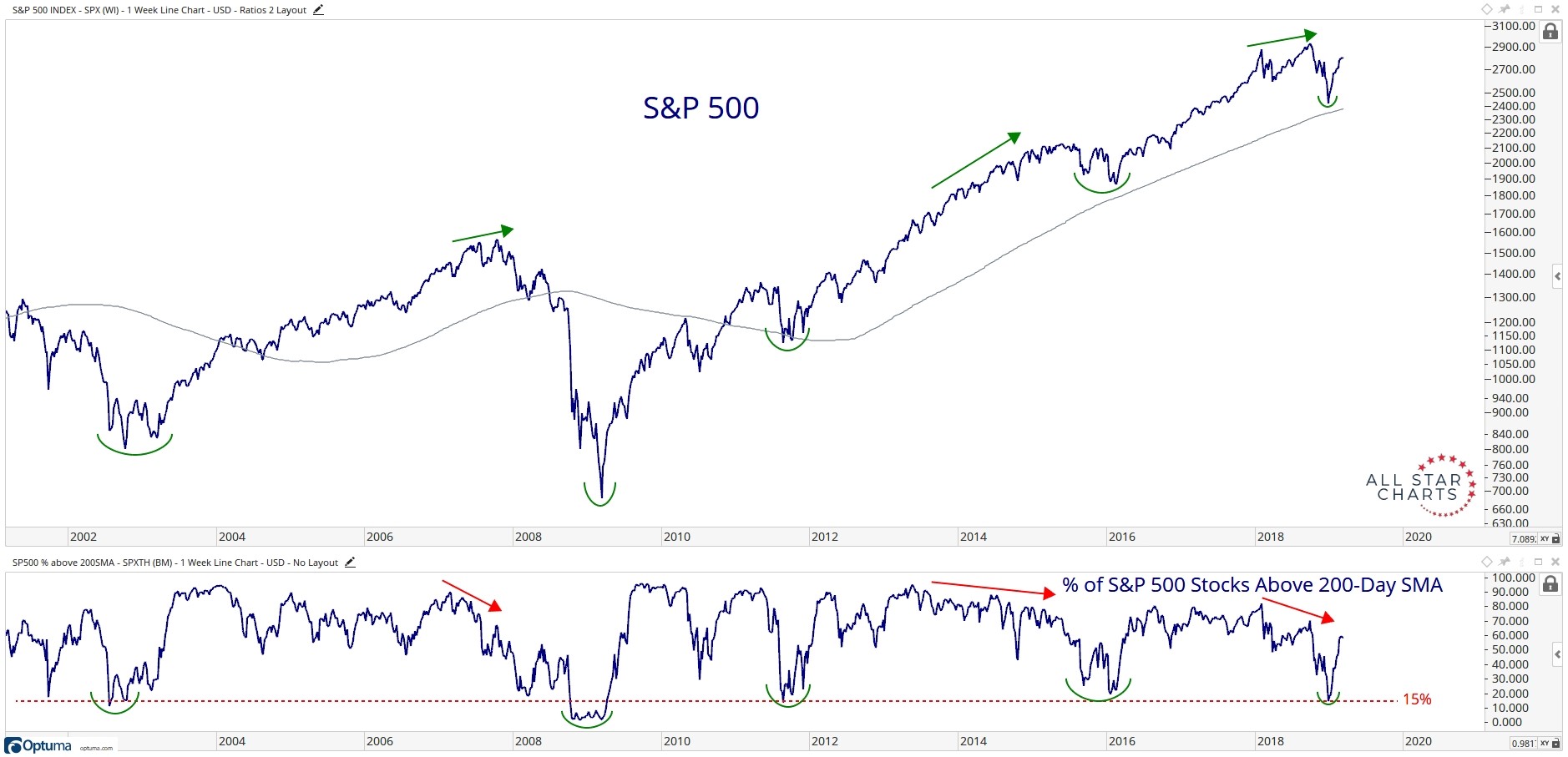 Just because the indexes are not trending doesn't mean there aren't any opportunities in individual names.
We've been picking out great long opportunities since January, and applying smart risk-management to them.
There are sectors and sub-sectors that stand out to the upside, some that stand out to the downside, and others that are a hot mess like the major indexes.
Whatever side of the tape you're looking to trade, have at it, because it looks like we're back to a two-way market for a while. And that's not a bad thing. For experienced traders, it's a welcome development.
To wise investing,
J.C. Parets
Editor, Big Market Trends