I'm writing to you from Breckenridge, Colorado, where I'm spending a few days for what we're calling the Chart Summit 2019.
We're skiing during the day and charting at night! We have skiers and snowboarders coming from all over the world to this unique event.
We've even organized snowmobile tours for those who choose not to ride with us on the slopes.
I'm an equal opportunity host, and so far we're having a great time.
Here I am with fellow techie Jon Najarian, as we searched for fresh tracks: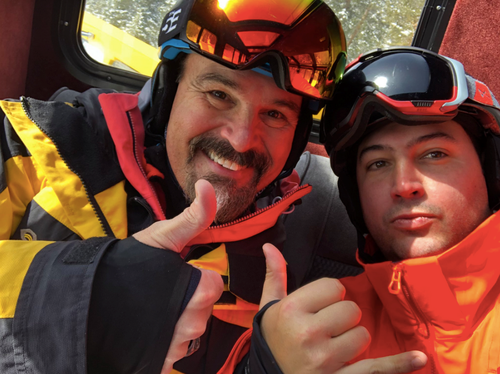 I'll let you know what insights we come away with. It's always great to get together colleagues and old friends to talk markets while having fun.
Speaking of, Big Market Trends founding editor Howard Lindzon is also joining the fray, coming in hot at the last-minute, as he shared on his blog yesterday.
This is a real text exchange I had with Howard, after booking him a room: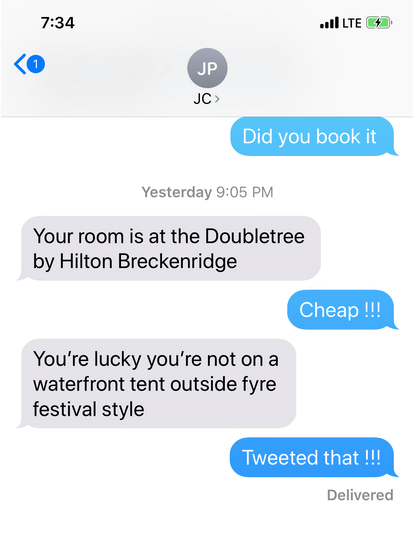 I'll keep you updated.
A Copper High
Moving on… Hello, copper!
Copper futures are currently breaking out of a multi-month base to eight-month highs as momentum gets overbought.
Right now, as long as prices are above $2.86, I think we can re-test the 2018 highs near $3.31. Here's the chart: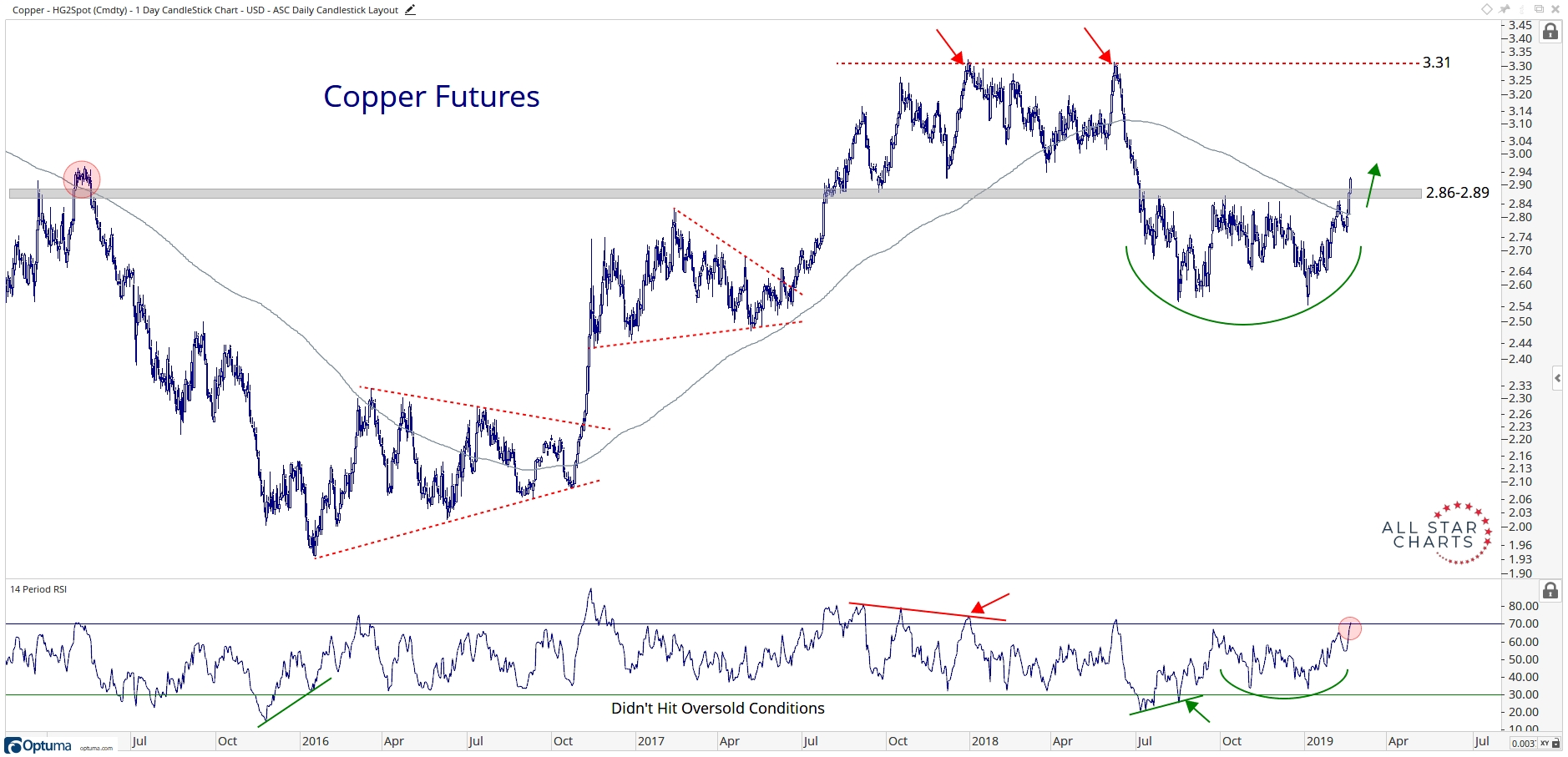 This chart is important for a few reasons.
One, it's a great trade opportunity with well-defined risk and a reward/risk skewed in our favor.
But, more importantly, it confirms the strength we've seen in emerging markets ("3 Strong Pieces of Evidence for the Bulls," Feb. 13, 2019), and related U.S. sectors and sub-sectors like materials and miners, as well as U.S. dollar weakness, which I discussed here in January.
What's also interesting is the divergence between interest rates and copper. With copper breaking out to new eight-month highs, we wouldn't expect to see the U.S. 10-year sitting near 52-week lows.
How much of that is because of rates around the world falling? It's tough to say, but we'd typically expect these to move higher together as that signals the bond market is pricing in higher growth/inflation expectations.
The Mail
Lastly this week, I want to share a piece of feedback I received from my email on Monday, "Why 7th-Place Trophies Suck — In Sports and Investing."
Okeke A. wrote:
Good morning Mr. Parets. Thank you for today's edition of your newsletter. I've saved it, and will read it from time to time.
I've just started out as a forex trader and your insights [in] regards [to] loss acceptance and risk management has given me a new way of approaching the market.
I think your message was the tonic I needed, and now I can view the market in a whole new light. Thanks so much.
Thank you. Glad I could offer some encouragement. Stick with it, and good luck.
Have a question or comment for me? Send me an email anytime at bigmarkettrends@charlesstreetresearch.com.
To wise investing,
J.C. Parets
Editor, Big Market Trends